The exact origin of International Coffee Day is unknown, because the date of celebration differs by country.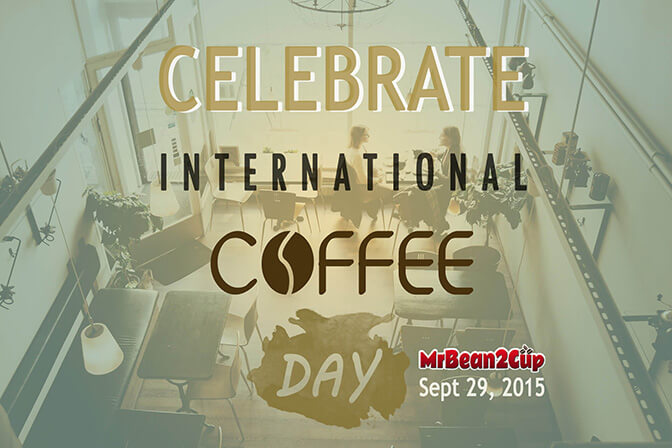 The event was celebrated in Japan for the first time by The All Japan Coffee Association in 1983. In China it was promoted firstly by International Coffee Organization in 1997 while in the United States the name of "International Coffee Day" was firstly mentioned on the New Orleans Coffee Festival in 2005.
Coffee day event was adopted internationally in a very short time, and intended / used to promote fair trade coffee and raise people's awareness for better treatment of the coffee growers.
National coffee days
Countries
Date
China
Early April
Denmark
May 6
Brazil
May 24
Colombia
June 27
Costa Rica
September 12
Ireland
September 19
Mongolia
September 20
Germany
September, first Satruday
Switzerland
September, first Satruday
Austria
September 29
Canada
Scotland
England
Ethiopia
Hungary
Malaysia
New Zealand
Norway
South Africa
Sweden
United States
Japan
Austria
Romania
Philippines
Taiwan
Resource Wikipedia