Do you know enough about coffee? These interesting facts may will really surprise you.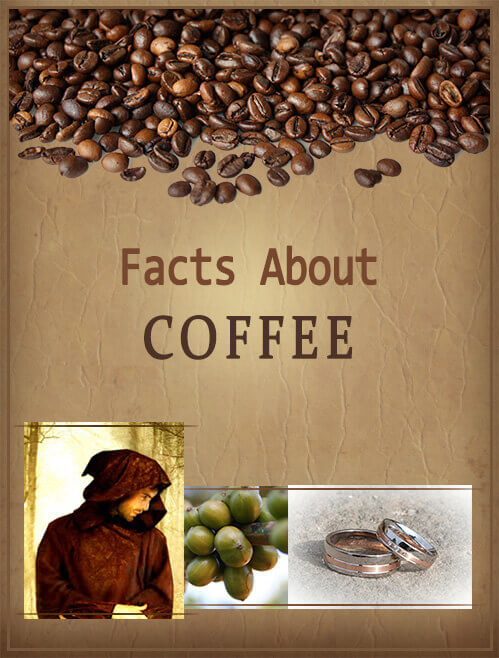 1. The name of cappuccino comes from the resemblance of the drink to the clothing of the Capuchin monks
2. Coffee is actually a fruit
3. Hundreds of years ago in Turkey it was legal to divorce if a husband did not supply his wife with enough coffee.
4. Coffee was the first food to be freeze-dried
5. In Italian, the word espresso literally means "when something is forced out"
Resources:
History of cappuccino
Coffee is a fruit
History of coffee
Freeze Drying Food